Spread Your Sunshine Participates in AlliSongs for Tots Fundraiser (Fox13 Tampa Bay Interview)
When Jessica West, Shumaker, Loop & Kendrick, LLP co-worker of Spread Your Sunshine Founder Melanie Griffin, contacted us for help printing a design for a fundraiser benefiting local business AlliSongs for Tots, we were excited to help in any way we could. AlliSongs is special to Jessica, Melanie and their families, as their children have long attended the local play and sing group focused on the development of children through music. Melanie described her family's experience at AlliSongs, stating:
"My son, Maverick, now 2-years-old, has attended AlliSongs since he was 3 months. Seeing the incredible power AlliSongs has to help children transform through its beautiful music and movement classes is awe-inspiring. As a fellow local small business owner who understands the critical role private funds can play in keeping our business community alive, it's important to do everything we can to support this Tampa gem that positively impacts the development of our children and next generation."
Although AlliSongs has transitioned its classes online, COVID-19 has had a significant negative impact on its business. AlliSongs Owner, Allison Wilkins, is doing everything she can to save the business. To help, we printed the design for the fundraiser at no cost so that 100% of the funds raised benefit AlliSongs.
Recently, Fox13 Tampa Bay learned of the fundraiser and interviewed Allison, Melanie and Jessica, who is running the fundraiser. The story ran on the 6:00 PM newscast on Tuesday, April 21st and reran on the 12:00 PM newscast on Wednesday, April 22nd. Click on the image below to view the story. 

To read the article Anchor Kelly Ring published about the fundraiser, visit this link.
AND, if you want to support this awesome business, the custom design displayed below can be ordered for $10/print. Contact Jessica at (813) 841-9964 or jwest@shumaker.com to place your order. Payment is made via Venmo to @jsmithwest and no contact pick-up is available from Jessica's front porch (address provided upon order placement). As stated above, 100% of your payment benefits AlliSongs, and Ms. Alli and her students are forever grateful for your big heart and contribution.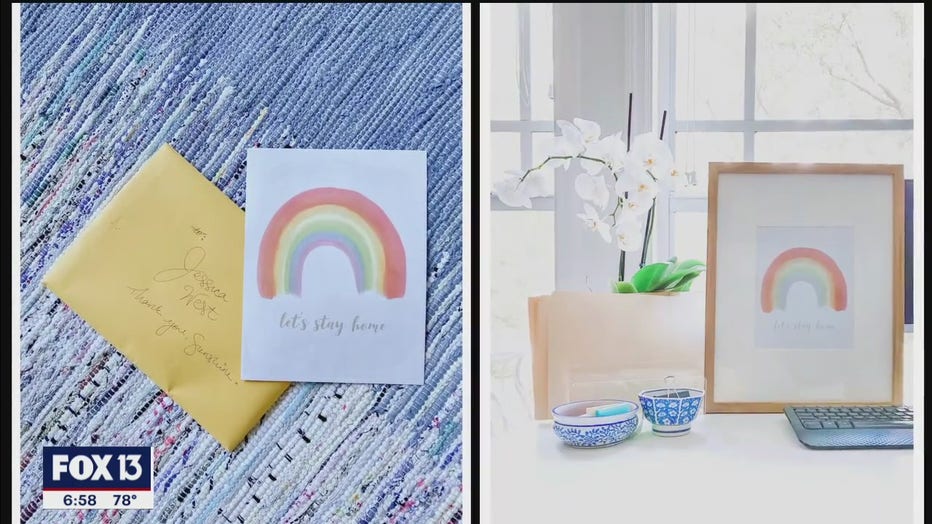 © 2020 Spread Your Sunshine, LLC